Human Resources back in University Hall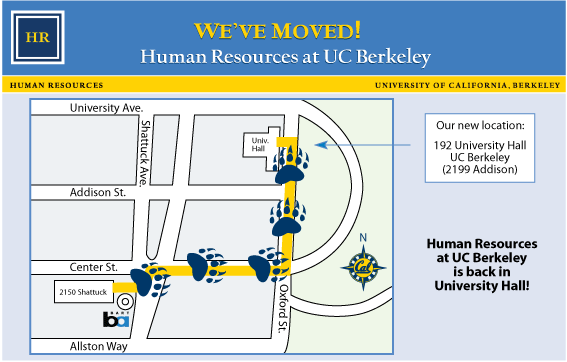 Human Resources at UC Berkeley is back in University Hall
Our new mailing address is:
2199 Addison Street, Room 192
Berkeley, CA 94720-3540
Our campus mail code remains 3540.
Phone numbers have not changed.
On Monday, August 20, 2012, HR and COrWE moved to Room 192 in University Hall. You can now find us on the first floor of the building, in the northeast corner (by the intersection of Oxford St. and University Ave.).